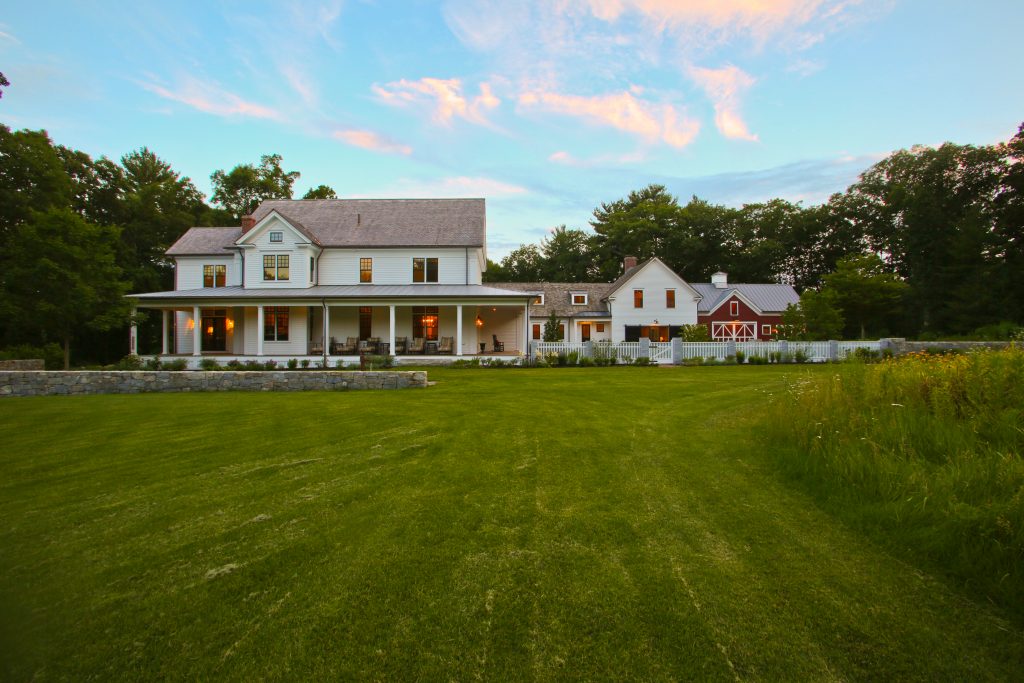 It begins with you. How do you want to live in your new home? What can your home do to make your life easier, more enjoyable? Have you seen a kitchen that inspires you? A façade that melts your heart? Your quest for a beautiful home begins with an in-depth meeting with firm principal, Frank Shirley, to discuss your goals, share inspirational images, and walk the site together (or tour your existing home if you are planning a renovation) to identify its key attributes.
Frank Shirley Architects (FSA) will research and summarize the regulations set by zoning boards, historical commissions, planning boards, conservation commissions, and design-review boards. We have extensive experience deciphering these regulations in towns across New England and successfully guiding projects through their hearings. We will be your advocates.
It is time for pencil to meet paper, to imagine, to explore, to bring to life a home that is beautiful, functional, timeless, and exclusively yours. This phase, called Schematic Design, is highly collaborative, with your comments and ideas critical to the evolution of the house design. We use multiple tools to help you visualize these concepts as they develop: hand drawings, CAD drawings, and computer modeling. We want you to "see" your new home and be confident in your passion for it.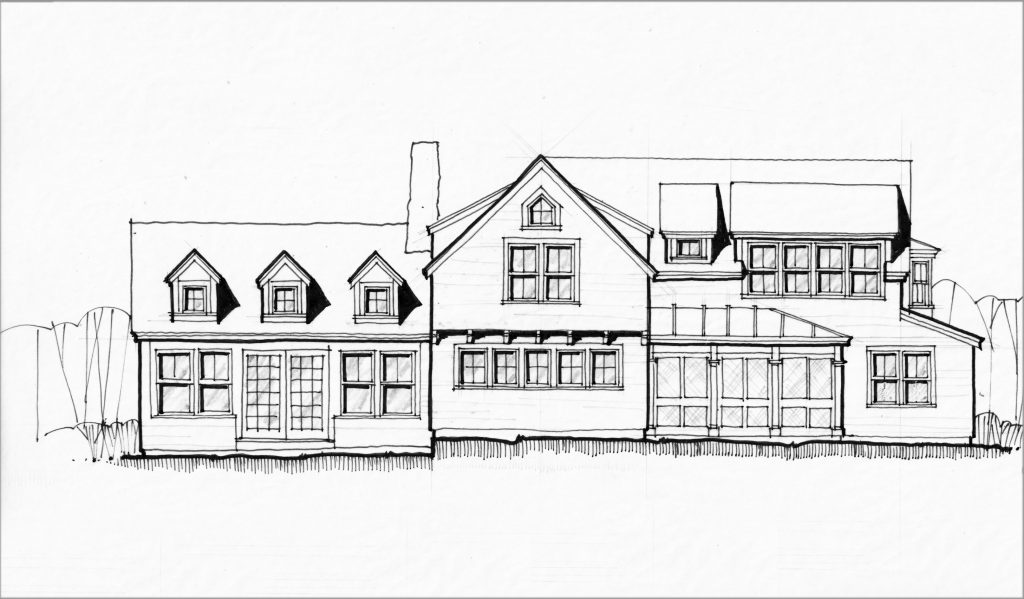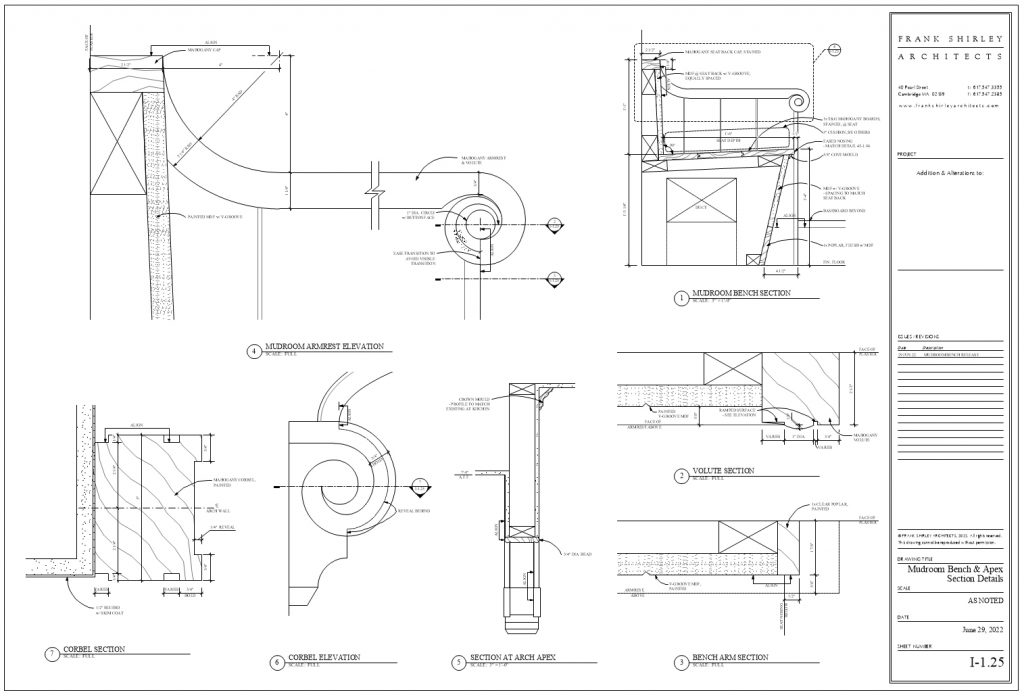 A beautiful design becomes a beautiful building through the expertise of building well. FSA creates legacy buildings; we expect our buildings to pass the test of time. Our firm prepares extensive drawings, called Construction Documents, to describe the building inside and out for the builder, including the minutiae and the mundane. Our drawings specify the materials and their assemblage, always with the goals of longevity, low-maintenance, and beauty. We never lose sight of the design principles that shaped the building, and rigorously adhere to them as we build your house on paper.
FSA knows the best projects are only realized when everyone is on the same team. As a long-established firm in New England, we have had the privilege of working with many talented builders and tradespeople. We can work with you to identify the best construction team for your project and help you assemble your team. We shall be with you until your dream home becomes a reality. 
We are your advocates to the end.